Improve guest experience with NFC contactless hospitality
It's really quite simple. More touchpoints equals more revenue. Spring can sit in the lobby, by the pool, or in-room. This means guests can easily place orders in-app or via browser.
---
In-room.
Where guests unwind, explore, plan, and eat. Side tables, doors, cupboards, walls, mini-bar, bathroom and more.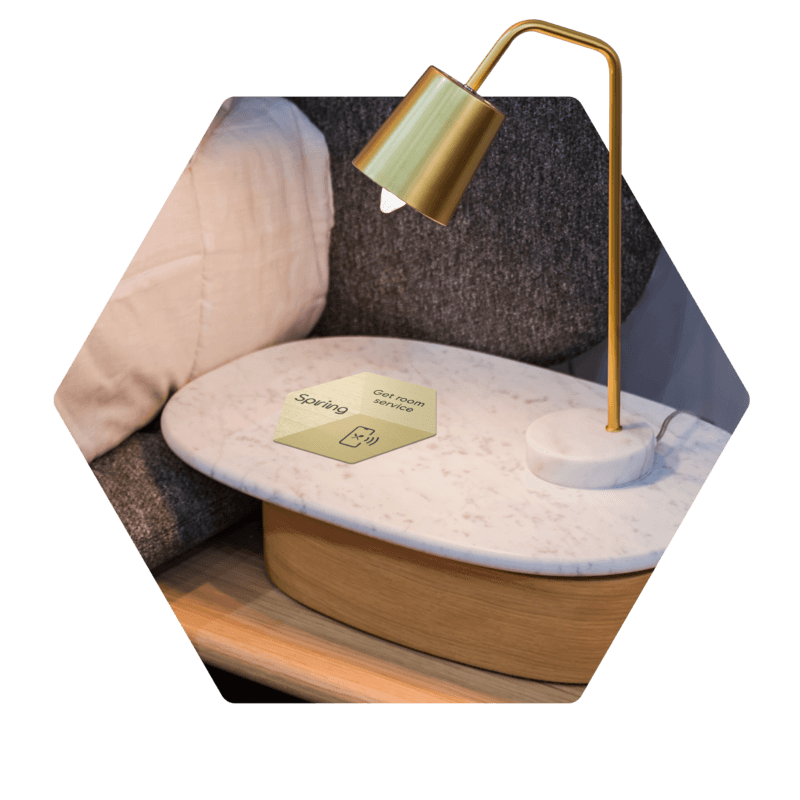 Poolside. Bed side. Conference side.
Move guests and day visitors from physical to digital spaces such as online check-in, native app, retail shop, restaurant and room service menu.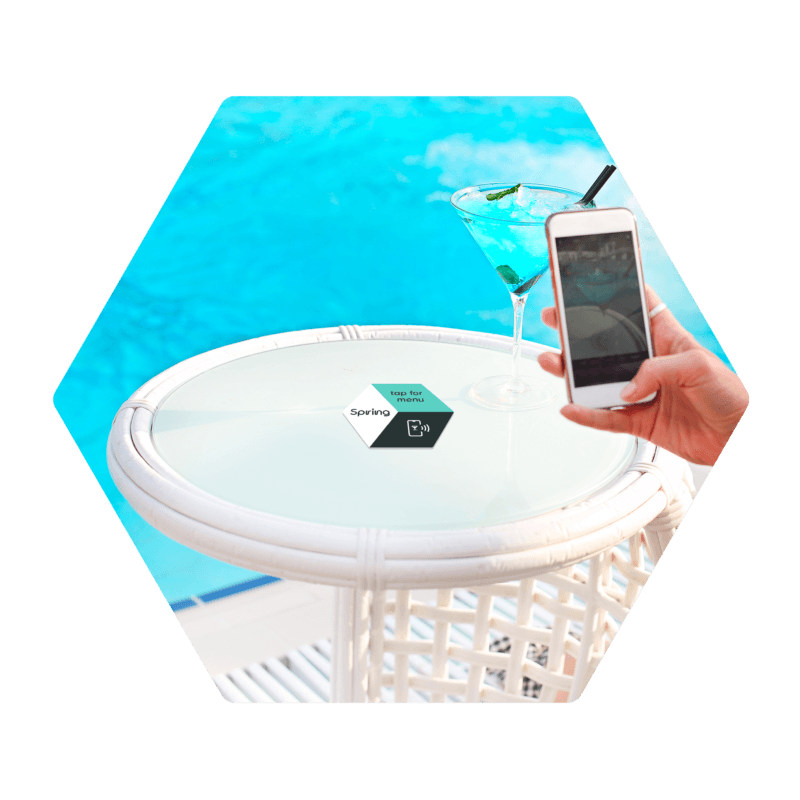 Experiences.
With leaner operations, self-service can increase frictionless service. Enable instant access for guests who are more inclined to spend on experiences like spa and excursions than upgrading a room.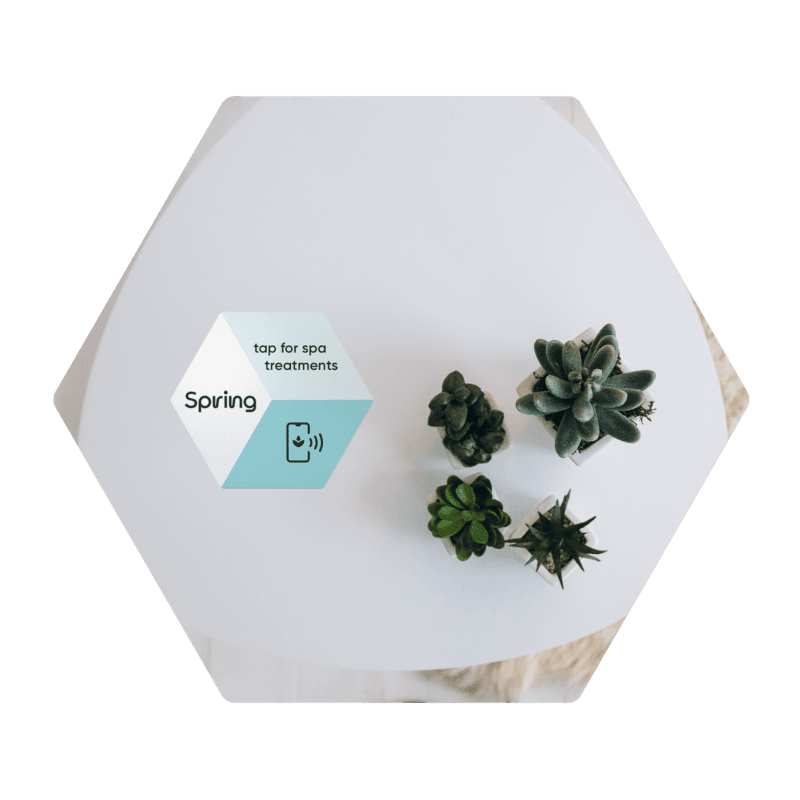 Spring can be used in a variety of ways, from accepting payments to sharing content. Simply create a landing page on our platform or redirect to your own landing page to get instant mobile browser content.
Hoteliers

Provide a fully-serviced experience by offering self-serve retail, experience booking, and food and drinks on tap. Reduce reception traffic, enable self-service ordering, and accept cashless payments anywhere on your estate.
Guests

67% of high-income travellers said they would rather spend money on activities than on a nicer hotel room. Get instant access to services, experiences, contactless payments, and shorter wait times for refreshments. Check-in and check-out are hassle-free.
Restaurateur

Enable contactless ordering and payment on the terrace, at tables, and at the counter to increase order volumes and reduce wait times. Manage staff costs more effectively and connect to your existing EPOS without switching vendors.